It's highly recommend to do some research before you visit and explore North Norway... You are visiting area with extreme weather conditions and you need to be prepared.
I will start with my favorite part or North Norway, island of Tromsø. You can visit neighbour country Sweden if you have some extra time or in the separate trip as well. Even Finland and Iceland are available which are too located in the North Europe. Canada and Alaska in the North America are a good option if you live there or plan to visit. I don't have experience in photographing the phenomena from those areas (beside Sweden) and would exclude them from Aurora story.
Heaving the biggest town as the base is the good start. Usually the most roads, railways, bus stations and airports are located around as well as the shops, rent a car and other useful information's. Let's start with Tromø, our base for this adventure.
The best and the fastest way to visit Tromø is by airplane. It's possible to drive a car from the capital Oslo or any other town in Norway. You can even combine it with busses and trains as well in case your time is not limited and you want to explore beautiful Norwegian landscapes.

About Tromsø

Tromsø has many hotels, shops, restaurants, tour companies… and is surrounded by sea and beautiful mountains. If you choose to travel by airplane you vill land at the main airport just outside the town. Even there you will see breathtaking sceneries just outside the airport gates. If you arrive during the night and rent the car you can start directly to photograph Aurora Borealis, if any on the sky. I personally did it on my way back from other islands during the Aurora hunting night. Or you can do it later outside your hotel, around the town or in the harbour where many hotels are usually located.
If you choose to travel with agencies they will provide you with all information and even extra cloths in case you need it. They will take care of you during your stay.
If you decide to explore around by renting the car then you need to do some research before. Mark all place on interest on the map or digitally in your phone, laptop, GPS or any other devices. Remember to plan carefully and always ad some extra hours especially if you are there during the winter. Explore rather fewer places than putting your self in situations where you need to turn back from the half way.
I have some useful information here on my blog pages. There you can find some info about personal or photo equipment you should pack before you visit the North.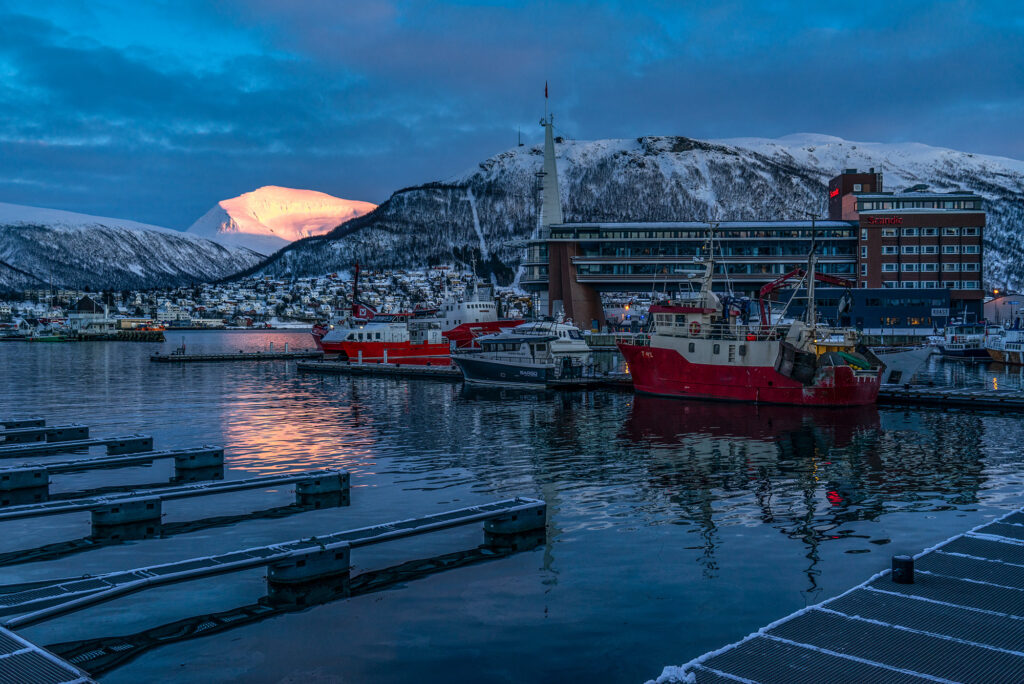 Next post > Visit Tromsø or Your traveling bags or Your camera bag