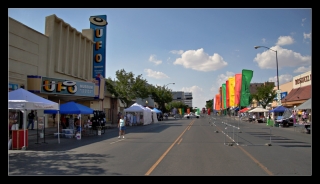 Roswell - Main Street and UFO Museum

INFO:
Roswell is a city in and the county seat of Chaves County in the southeastern quarter of the state of New Mexico, USA. Roswell is most popularly known for having its name attached to what is now called the 1947 Roswell UFO incident, even though the crash site of the alleged UFO was some 75 miles from Roswell and closer to Corona.
YEAR: Summer 2006
STORY: We where there in the summer of 2006, and 4 years later I still remember it, but without so many details. I had heard stories about Roswell's UFO crash for many years, therefore I had this area on my visit list. We found out during our visit in El Paso, Texas that we where not so far away from the area and we thought why not :).  Next morning we packed our car and our adventure started. We spent a lot of hours driving through many different areas and landscapes before we reached Roswell. It wasn't so difficult to find even if we hadn't modern technology like GPS or advanced mobile phone.
We arrived one day before a big "UFO festival" and the whole main street was being prepared for the celebration. This little town was really funny with all their UFO shops, parking areas with signs saying "UFO parking only", lampposts with alien's eyes painted on them and they even had a UFO museum. Besides all the funny things this place wasn't more than an average little town in the middle of  nowhere. If we had known about the festival we would probably have stayed for the night, but we had a tight schedule to follow, and therefore we left before the event started. Later we checked on the Internet about the festival and saw that we had missed the opportunity of seing something really funny and unique for this town.
On the way back we saw some really interesting desert landscapes by driving south-west back to El Paso. We arrived late in the night with plenty of images and feeling content after such a funny and weird experience.
EQUIPMENT:
• Camera: Canon EOS 20D
• Lens: Canon EF-S 17-85mm F/4,0-5,6 IS USM
PHOTOS: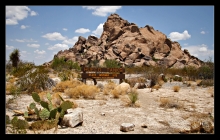 Hueco TanksINFO: Hueco Tanks is an area of low mountains in Texas, USA. It is located in a high-altitude desert basin between the Franklin Mountains to the west and the Hueco Mountains to the east. Hueco Tanks State Historic Site is located approximately 32 miles (51 km) northeast of El Paso, Texas, accessible via El Paso's Montana Avenue (U.S. Highway 180), marked by road signs.
YEAR: Summer 2006
STORY: This little park area was known for its many stories and it's rich bird life, and was therefore on our visiting list for this summer. It was a really hot morning with a clear blue sky and perfect for our little trip. After breakfast we packed our car with my camera equipment, water and some good stuff from the local bakery, and our adventure began.  We had a tourist map with not so much details on, so we had some difficulties to find the way from the main road. We where under the impression that the distance was going to be wast, so we continued straight ahead in full speed until we saw nothing but desert land around us. A couple of militarise guarding the road to the desert land waved us aside, and asked where we where going. We said that we where looking for Hueco Tanks, and they laughed and said that we passed it miles ago, and that the way we where heading was leading straight into the desert. So we turned around, and strangely, it was much better marked coming from this direction, so we finally found it.
We where informed at the entrance of the park that before we where allowed to walk around in the park area we first had to watch a short video and obtain some instructions and rules. Considering that we had problems to find the place and then had to go through all the breefing and the video which took even more time, we ended up being ready to start our walk in the middle of the hot day, which wasn't exactly how we had planned it. It wasn't so many trees in the park to provide enough shade, therefore our time spent in the park was a bit shorter than previously planned.
EQUIPMENT:
• Camera: Canon EOS 20D
• Lens: Canon EF-S 17-85mm  F/4,0-5,6 IS USM
• Lens: Canon EF 100-400mm  F/4,5-5,6 L IS USM
PHOTOS:
INFO: Yellowstone National Park spans an area of 8,980 km2 or 3,468 square miles, comprising lakes, canyons, rivers and mountain ranges. Lava flows and rocks from volcanic eruptions cover most of the land area of Yellowstone. Hundreds of species of mammals, birds, fish and reptiles have been documented, including several that are either endangered or threatened.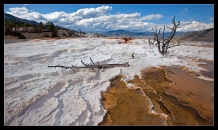 Mammoth Hot SpringsSTORY: Our adventure started from Big Sky in Montana. Our plan was to enter the north part of Yellowstone, and so we had to drive in the north-east direction from our previous location. After around two hours drive we reached a little place called Gardiner. This little town was located on the border of the north entrance of Yellowstone National Park, and was perfect as a temporary base. It was in the middle of the season, and therefore we where surprised to find that all the hotels where occupied. This unexpected information pressed us to leave this area, and so we had to continue to the south-west park area, recommended by the local park tourist center.
The first interesting area which we came across was a part of the park called Mammoth Hot Springs volcanic area, it had several hot springs and colorful small lakes. It was heaps of tourists walking around on the small tree construction positioned slightly above ground, due to the uncertainty whether the ground was strong enough for walking on or not. There where also small amounts of hot water trickeling over the surface, so this kind of protection was really necessary. I made plenty of images and wanted to stay a little bit longer, but considering that we hadn't a place to stay yet, we had to continue our trip. The north park area was really interesting and we made a few more short stops to stretch our legs and take a few more shots.
We reached West Yellowstone almost in the end of the day, and became more and more worried after having driven around without finding any place to stay. Most of the hotels had signs out saying " No vacancy" which made us fear that we had to spend our first night in the car. As with most stories, also this one had a happy end, since we managed to get the last room at one of the hotels. It was rather small and didn't have air conditioning, but we where so happy that we got to spend the night in a bed instead of a car seat. So this was the end of day one.
Day Two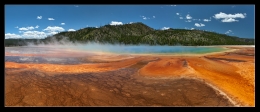 Grand Prismatic Spring
We did our best to wake up early, eat breakfast and quickly pack my camera equipment in the jeep and take direction back to the park. A funny thing was that West Yellowstone was located in Montana and the park area which we visited every day was in Wyoming, that's why I have this post in the Wyoming category. We really enjoyed the first part of the road trip, we followed a river and looked for wildlife. It is a really interesting phenomenon about park visitors driving around, most of them are driving really fast as being in a hurry to get somewhere. Usually they are irritated when someone drives a little bit slower searching for wildlife, but they are most willing to stop if someone has found something interesting to photograph.
I had both my cameras ready at all time in case that we would see something interesting, such as an animal, a bird or a beautiful landscape scenery. Knowing that Bison's are really big animals, usually spotted really close to the road, having prime 400 mm lens wasn't always a good idea, since sometimes I couldn't fit the whole animal into the frame. Sometimes I couldn't even get outside the car and set my tripod, in these situations I had to open the window and use the door as a support. Canon 1D Mark IV and EF 400 L IS USM F/2.8 are a really heavy combination, and you need support if you can't use a tripod. Sometimes, even if you are outside the car you basically don't have enough time nor space to set up the equipment, therefore you have to shoot handheld. If you have a 70-200 lens then you can have more use of it in these situations, but on the open areas it is not enough. For birds and small animals you need between 400 – 600 mm and higher. I usually use 400 mm with 1.4 or 2x extender to reach out to 800 mm, or in extreme situations both of them at the same time or, 112o mm F/8 and still have AF working.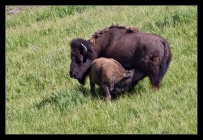 American bison (Bison bison)
After following Madison river driving along the Firehole Canyon Road, we changed direction to the south on the Grand Loop road with a plan to visit all the hot springs areas, and then take a lunch break by Old Faithful. We made many stops during this stretch, documenting all interesting places with all the colorful hot springs and their boiling water and mud. As you probably know, thermal areas produce gases which can smell a little bit strange, so be prepare for this kind of experience. Sometimes it was a little bit windy and it helped to clear the air from all the bad smell and vapour. Weather was good, not so much heat and perfect for walking, but it was comfortable to wear a hat and sunglasses.

Old FaithfulThe parking area by Old Faithful was crowded with cars and finding a free space to park wasn't an easy task. We went to some of the buildings to get some food and take a short rest before it was time for Old One to erupt. Average intervals between Old Faithful's eruptions variate, and we had to wait around 90 min. Five minutes before eruption, hundreds of people gathered around the geyser waiting with anticipation.
With 5D Mark II and attached EF 16-35 Mark II + circular polarizing filter in my hand, I was there too waiting with exitement. This wasn't my first experience of geyser eruptions, I have seen this kind of natural phenomenon in Iceland a few times. The eruption lasted around 10 minutes giving me enough time to document this hot event.
It was time to leave this place and to continue south-east in order to complete our Grand Loop road trip adventure before sunset. By driving in the south direction we planned to see the Yellowstone lakes, and later continue north to the canyon area, and afterwards return to our base in West Yellowstone. It was in the middle of the day therefore we didn't seen so much wildlife around the lakes, and considering that we had several hours of drive ahead of us, we decided to continue driving without further stops. We knew that approximately 10 km north from here, wast numbers of bison's where grazing in a huge valley. There where several cars which had parked on both sides of the road, causing a bit of turbulence in the traffic, so quite a lot of rangers had arrived to the site trying to direct the traffic. It was many bison's crossing the road and grazing just a few meters from us and other visitors.  It was a really nice experience to see such a big animal up close, and in such huge numbers. Besides from photographing the actual animal, I composed a few landscape shots including the bison's in an attempt to try and show them in their natural habitat.
We arrived late at our hotel, feeling very pleased after so much experience. We had one more day to continue our adventure and lots of hope to see even more wildlife.
Day three

Uinta ground squirrel (Urocitellus armatus)Knowing that the park area was really huge and that we didn't have so much time to explore the whole Yellowstone area, we made a decision to return to almost the same area as yesterday, since it had proven to be so fruitful. We visited the old and faitful one yet again, enjoyed a wonderful lunch in one of the restaurants and very much appreciated the view of the area. It was a really nice day with blue sky, forming a nice background for photographing the geyser again. The day before was a little bit cloudy, which made it a bit problematic to photograph the eruption against the grey coloured sky. Today the conditions was perfect and I was so happy to get additional photos of this unique place. On the way back we parked our jeep in the little parking area close to the river and enjoyed watching a small team of Uinta ground squirrels feeding, and helping each other by watching for predators. The good weather wont last forever so those little guys must prepare for a long and cold winter.
Next time we will return and explore this unique national park even further, which in fact is the first of it's kind ever created in the world. 
YEAR: Summer 2010
EQUIPMENT:
• Camera: Canon EOS 1D Mark IV
• Camera: Canon EOS 5D Mark II
• Lens: Canon EF 400mm F/2.8 L IS USM in combination with 1.4 and 2.0 extenders.
• Lens: Canon EF 16-35mm F/2.8 L USM Mark II + circular polarizing filter
• Lens: Canon EF 24-105mm F/4 IS L USM + circular polarizing filter
PHOTOS:

Sedona MapINFO: Sedona is a city that straddles the county line between Coconino and Yavapai counties in the northern Verde Valley region of the U.S. state of Arizona.
YEAR: Summer 2010
STORY:  After our helicopter adventure we left the Grand Canyon national park and started our descend back to our start point in Arizona, Phoenix. We had planned to make a quick visit in Sedona and refuel our car and stomachs as well. First we had to drive for more then one hour to reach Flagstaff, and then change direction to Sedona. We didn't expect to see so very much vegetation on this part of the trip since  we where on a similar road from Phoenix to Flagstaff. Flagstaff is situated about 2000 meter over sea level, and to reach Sedona we had to drive on a really small and speed reduced serpentine road. It was really interesting to see how vegetation and landscape gradually changed the closer we got to Sedona. In the area we saw a little stream which supplied the whole area with water,  making the vegetation and forest flourish. We passed a few view points on our descend, but due to plenty of cars in front and behind, we decided not to stop.
Sedona was a little and beautiful town located in a valley between big and reddish sandstone formations, well known as Red Rocks of Sedona. The formations appear to glow in brilliant orange and red when illuminated by the rising or setting sun. The Red Rocks present a breathtaking backdrop for everything from spiritual pursuits to the hundreds of hiking and mountain biking trails.
We parked our car with intention to find some refreshment and recharge our power. It was much colder than we expected, probably 5-10 Celsius less,  but still hot enough… around 35 C  (95F). It was late afternoon and we still had a lot off car driving to do and this made our stay quite short. We found a store with beautiful handmade Indian crafts and we bought a few silver and stone combined jewelry. On the way back just a few kilometer outside town, we made a stop on the first view point and Itook a few shots.
This short story completes our brief but eventful trip to Arizona. It is a wast land with so much to see and to discover,  and we will definitely return, and now we know exactly where to go and how long to stay…
EQUIPMENT:
• Camera: Canon EOS 5D Mark II
• Lens: Canon EF 16-35 F/2.8 L USM Mark II + circular polarizing filter
PHOTOS: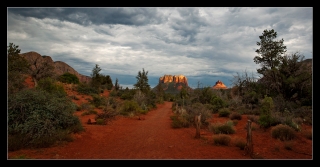 Sedona

Grand Canyon MapINFO: Grand Canyon is a well known steep-sided canyon carved by the Colorado River located in the United States and the state of Arizona. The Grand Canyon is 446 km or 277 miles long, up to 29 km or 18 miles wide and attains a depth of over a mile (1.83 km) (6000 feet). It is a wast area and the easiest way to get a really good overview is to charter a helicopter and fly over the entire region.
YEAR: Summer 2010
STORY: We checked out early in the morning from our hotel in Tuba city. We had planned to drive towards Flagstaff and visit "Sunset Crater" and "Wupatki National Monument" and later continue on to Grand Canyon. After we finished our visit in previous mentioned parks we took a short break in Flagstaff for a lunch. Later out trip continued by entering U.S Highway 40 and then we turned right on 64 and continued all the way to Tusayan.  We spent some time to find a hotel, and to visit the park entrance in order to buy our entrance ticket for the next morning. We also visited the helicopter company which we had booked before hand and got some information in order to prepare us for our guided flight the next day in the park area.
Our guided helicopter adventure was set to start at 11:00 AM which gave us some extra time to visit the park before this in order to take some shots from the ground. It was a nice weather with a clear blue sky and a pleasant temperature. It was a really nice experience to stay at the edge of the canyon and observe the surrounding in the morning light. I saw a few birds and a squirrel jumping around looking for food and this enriched my experience even further. We visited a few view points and then it was time to leave the park and head for the local airport. The airport was located just outside Tusayan and very easy to see from the main road (u.s 64).
After a short briefing at the main building we where ready for start. A group of pilots arrived and started to collect the passengers who had been assigned to fly with them.  We shared our ride with three other persons and when the pilot had explained the rules for how to act inside the cabin, we where ready to enter the vehicle. During the flight the pilot explained everything about the canyons history and answered all our questions. I was sitting on the right side and had a nice free view through the panoramic window. I took plenty of shots using both my camera house's with different lenses on. Our flight lasted around 45 minutes and it was really interesting and it covered both the north and south rim of the canyon. The whole flight was safe and comfortable without any kind of problems. I will post a few shots taken both from the air and from the ground.
EQUIPMENT:

• Camera: Canon EOS 1D Mark IV
• Camera: Canon EOS 5D Mark II
• Lens: Canon EF 16-35 F/2.8 L USM Mark II + circular polarizing filter
• Lens: Canon EF 24-105 F/4 L IS USM + circular polarizing filter
PHOTOS: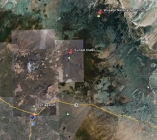 Flagstaff MapINFO: Sunset Crater Volcano National Monument is a U.S. National Monument in the north-central part of Arizona, intended to protect Sunset Crater, a cinder cone that is part of the San Francisco Volcanic Field. It is maintained by the National Park Service in close conjunction with nearby "Wupatki National Monument" rich in Native American ruins.
YEAR: Summer 2010
STORY: We rose and shined early from our hotel in Tuba city. We had planned to drive towards Flagstaff and visit "Sunset Crater" and "Wupatki National Monument".  Those two places are located around 35 km (56 miles) north-east from Flagstaff. After just a little over one hour drive we entered the park area from road 89. You can enter the park from two different entrances and we choose to take the first entrance (if you are driving from Flagstaff) and visit the crater area first, and the Indian ruins secondly. I took a few shots of the crater and its surroundings, and then we continued our trip to the ruins. During the short drive we noticed that the land was reddish and dry, and vegetation was very scarce. Wukoki Ruins was first in line to visit and had some really interesting ruins mounted on top of a big stone. I snapped a few shots and then switched to another camera hoping to capture a bird or a reptile. I guess it was a bit ambitious of me, expecting to see them at this hour of the day considering how hot it was. Luckily there where a few small birds flying around which I actually managed to capture. I also found a very colorful lizard resting in the shade by the ruins, which I however didn't manage to capture.
Next place was a Wupatki ruins which was bigger and much more complex than the other, it even had a visitor center and guides. We where approached by one of the guides who where quiet an enthusiast, and had lots of interesting facts to share with us regarding the ruins. She explained that in the ruins the ancient indians had created a room which actually had air conditioning, and it was connected to something which she called an air-hole, located several meters below the ruins itself. Standing by the small air-hole, if you placed your hand on top of it, you could actually feel quite a strong draft coming out from it. Building such a thing was quite an accomplishment considering that it still works to this day. While walking along the ruins, a bird of prey was hoovering above us, creating quite a feeling and an ancient atmosphere. I managed to capture it while it was sweeping the air above us. I believe it was a Red-tailed hawk, but I am not sure.
EQUIPMENT:
• Camera: Canon EOS 5D Mark II
• Camera: Canon EOS 1D Mark IV
• Lenses: EF 16-35 F/2.8 L USM Mark II with circular polarizing filter
• Lenses: EF 100-400 F/4.5 – 5.6 L IS USM
PHOTOS: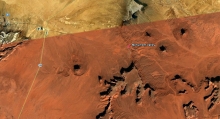 Monument Valley MapINFO: Monument Valley or "valley of the rocks" translated from Navajo: "Tsé Bii' Ndzisgaii" is the part of the Colorado Plateau streaching over the southern border of Utah and northern Arizona. The valley lies within the range of the Navajo Nation Reservation, and is accessible from U.S. Highway 163.
YEAR: Summer 2010
STORY: After leaving Page, our next destination was Monument Valley, which is another part of Arizona. We had to drive less than three hours, around 215 km (133 mi) to reach there. It was a really hot summer morning with a few clouds and not to much traffic on U.S. Highway 98. Entering U.S. Highway 160 the traffic started to build up a little. We had planned to make a stop after the little town Kayenta when we turned left and entered U.S. Highway 163. My plan was to photograph Agathla Peak or El Capitan which is a well known view point just a few miles after Kayenta. The entire passage from Kayenta to Monument Valley offers so many interesting view's to photograph which made the drive take a little bit longer than expected.
Located inside the park area where a visitor center, a souvenir shop, a restaurant and a hotel, all orientated towards Sandstone buttes which characterize Monument Valley. We decided to have lunch while enjoying the view and gather power for the off road drive insid the park. The drive through the park was a long, dusty and very bumpy experience with endless magnificent scenery's and objects to view and photograph. It took us  approximately three hours to drive through the whole park (27 km or 17-mile) with our rented Grand Cherokee Jeep.  We had a tight schedule for our Arizona trip and decided to continue to Flagstaff and Grand Canyon the same day.
EQUIPMENT:
• Camera: Canon EOS 5D Mark II
• Lens: Canon EF 16-35 F/2.8 L USM + circular polarizing filter
• Lens: Canon EF 24-105 F/4 L IS USM + circular polarizing filter
PHOTOS: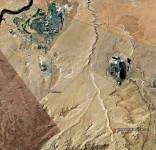 Antelope Canyon Map (upper part)INFO: Antelope Canyon is located on Navajo land near Page, Arizona. It includes two separate canyon sections known as Upper Antelope Canyon and Lower Antelope Canyon. The Navajo name for Upper Antelope Canyon isTse' bighanilini, which means "the place where water runs through rocks." and was the place of my visit.
YEAR: Summer 2010
STORY: After a long trip by car from Flagstaff we arrived in the little town Page. It was the day before we had planned to visit Antelope Canyon. After a short drive around the town we decided to find a place to eat and sleep. Our plan was to spend two days in this area and on the third day continue our trip to the next destination. Antelope Canyon was located approximately 10 km from Page and it was easy to find by following the signs or using a GPS.  We arranged to take part in the "Photographer's Tour" which would provide some benefits, but of course was double in price than the regular ticket.
We arrived at the entrance of the canyon the following day and there where a large group of tourists waiting. It was a really hot day and almost the entire group tried to squeeze in under the small tree roof just outside of the little ticket shop hoping to find some shade. Our tour started around 10:30 AM and we where divided into different groups. Our group comprised of twelve participants including the two of us. In order to reach the entrance of the canyon we where transported by little trucks for about 5 km. It was already lots of people inside the canyon because of several other companies operating at the same time. I got the feeling that this place was really exploited, and I was told by another guide that around 1500 visitors pass through there every single day during the season.
Temperature inside the canyon was a lot cooler than outside, but still hot enough 🙂  We hurried through the canyon which gave us quite a small window of time to take our shots. Our guide explained that we where going to return to some parts of the canyon later on and take shots of the well known light beams. Beams occur most often in the summer months, as they require the sun to be high into the sky. There where several other groups of photographers beside ours, and this meant very little space to set up your equipment, at least for us who had cameras on a tripod. The beams only appear and passes through the canyon for a few minutes, and so there is not so much time to make the perfect shot. You have around two to three minutes to make your shot and then you need to leave your position to another group of photographers.
Inside the canyon it was quite dark and when the light beams appeared we could see them clearly, but not as you can see them on many shots on the Internet. The way to make them look like they are glowing is by throwing sand into the beams, then they start to glow for a few seconds or while the dust is still in the air. The sand throwing technique performed by the guides takes a few minutes every time, and this makes your time to photograph even shorter, and also it is not very healthy for your photo equipment.  Considering all circumstances I have few words of advise:
– You need some sort of camera and lens protection
– Chose only one lens, since it is not a good idea to switch lenses in a dusty place
– It's not so much space inside and therefore a UW lens is a good option, I used EF 16-35mm L USM II
– EF 24-105mm L IS USM can work too if you like to zoom on smaller areas
– It is quite dark inside and usage of flash is not allowed,  and you need a tripod if you want to use low ISO between 100 and 200. I used ISO 100, F/8 and a few seconds of shutter speed depending on light (when light beam was present)
– It is plenty of visitors inside so make sure you are in the front of your group, otherwise you will loose the opportunity of shooting when the guides have temporarily cleared the passage
EQUIPMENT:
• Camera: Canon EOS 5D Mark II
• Lens: Canon EF 16-35mm F/2.8 L USM Mark II and Manfrotto tripod and head.
PHOTOS: 
Aditional photos can be found in the main gallery